Close your eyes and imagine this. 
You and your bestie in the Catskill Mountains in the fall. The colors, vibrant, the atmosphere a peaceful blend of old world simplicity and modern comforts. An experience painting en plein air the exquisite Mohonk Mountain Lake with a private painting instructor to guide you. Whether you're painting for the very first time or advancing your painting skills, this is an inspiring place to learn. I will be painting alongside you, showing you the progression and helping you along the way. It's an experience that adds value to your life. Not only will you learn to paint, but you will learn to see things in a completely new light.  
You may want to share this experience with your best friend, your spouse, or that child you've been wanting to spend some quality one-on-one time with, without all the distractions of life. Or you may be needing some solo time and space for self-renewal. Either way, this is an experience that you'll keep for a lifetime and will open up a new world for you. 
If you want this experience to be yours, let me know. It's exclusive in that I only have one slot available for one client and the person of their choice. This way it's extremely personal and I can help you have the best painting getaway experience.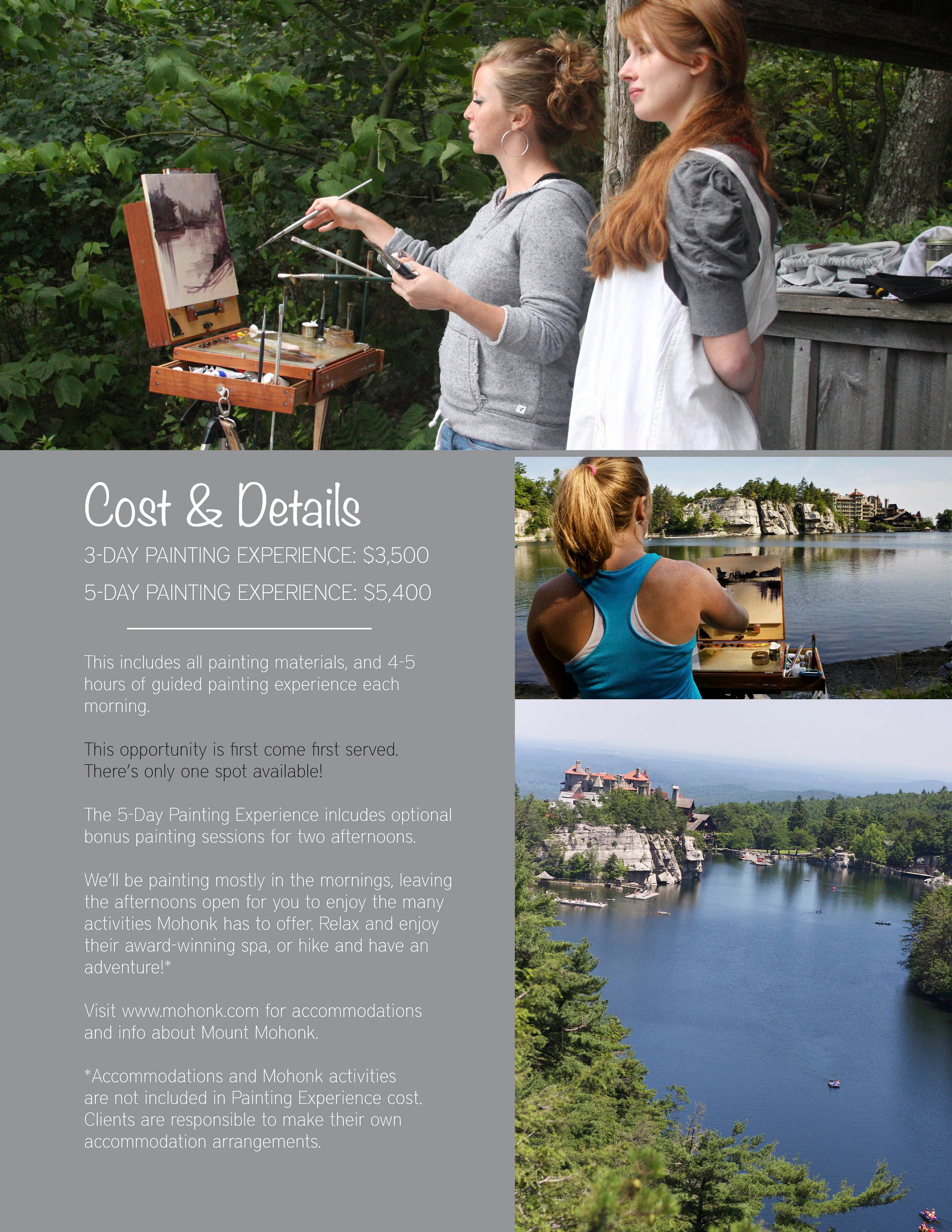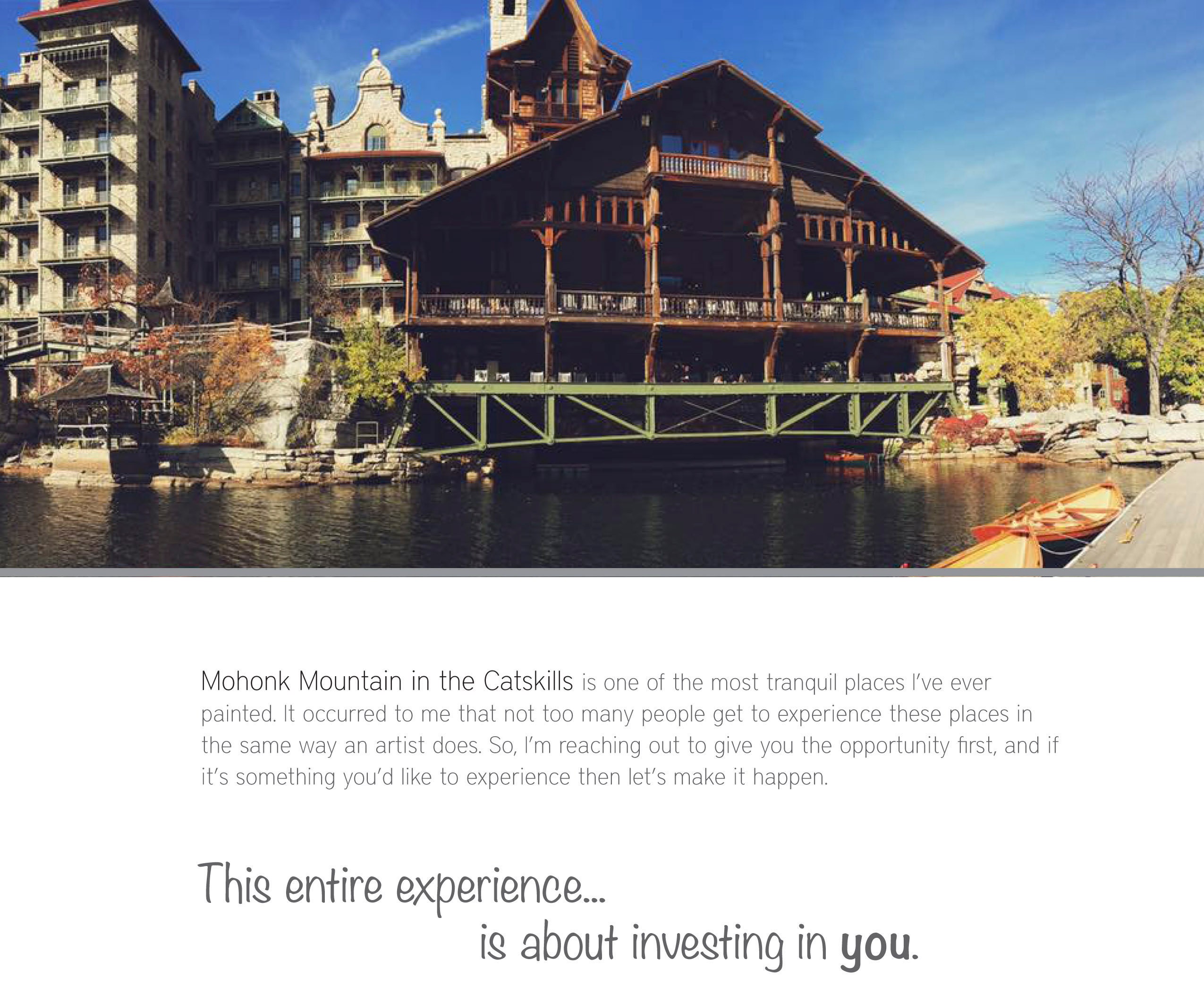 I highly recommend staying at Mohonk Mountain Resort and taking advantage of their world-renowned spa. Hike their beautiful trails to see the breathtaking view from hightop tower, go biking or horseback riding, or simply enjoy that book you've been wanting to read with cocktail in hand, sitting on the porch overlooking the Catskill Mountains.
There's only one spot avaialble and it's first come first served!