Make your branding pop through packaging.
Let's talk shop for a minute. Pretend with me that we're out for a cuppa, chatting about how to make our branding really pop while packaging our fine art.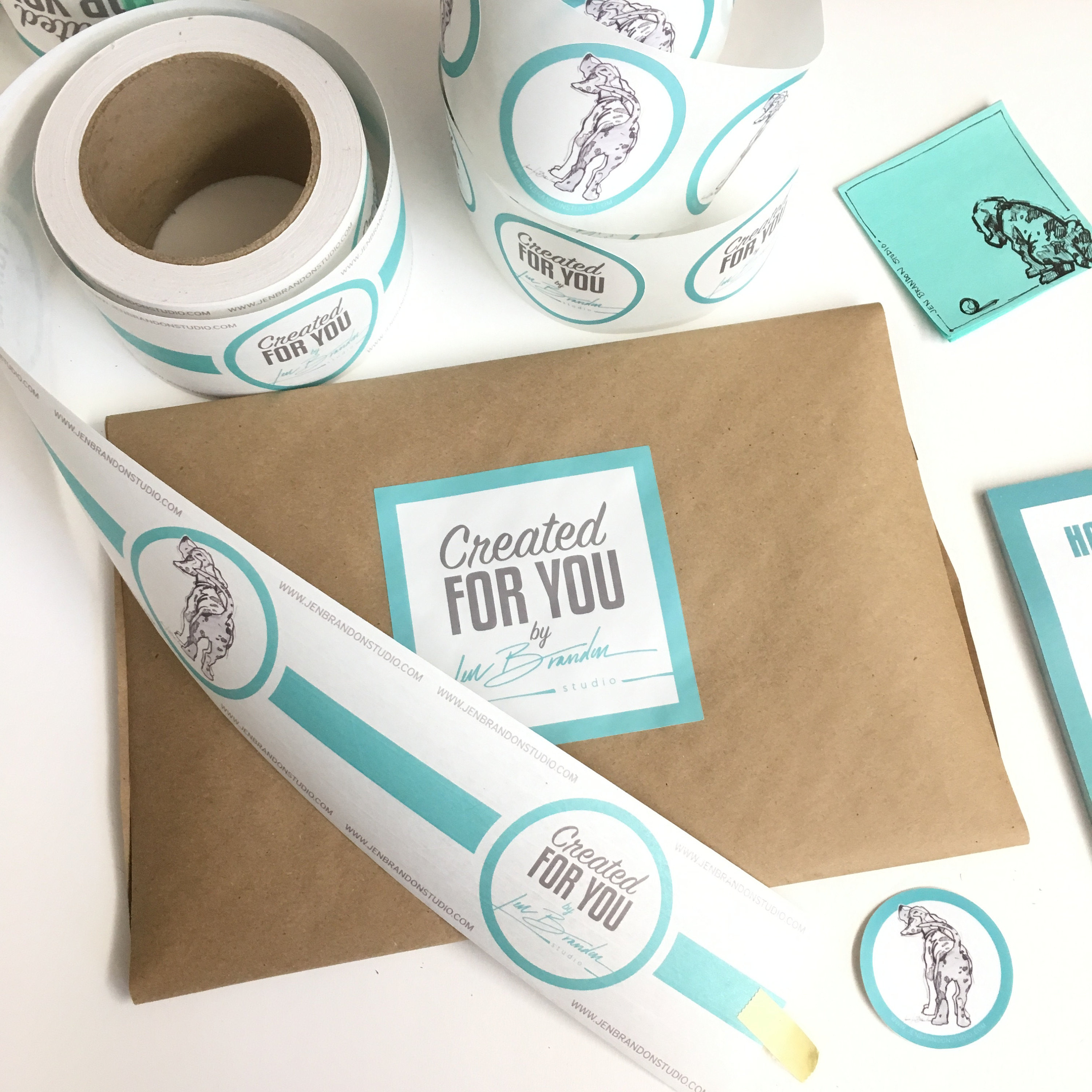 After years of experimenting, trying new products, and growing my branding presence with my art business, I've learned a few tricks along the way that I'm happy to share with you. Here are three of my favorite packaging products that help unify my brand, and make the opening of my paintings extra special for my beloved clients.
1. Custom Stickers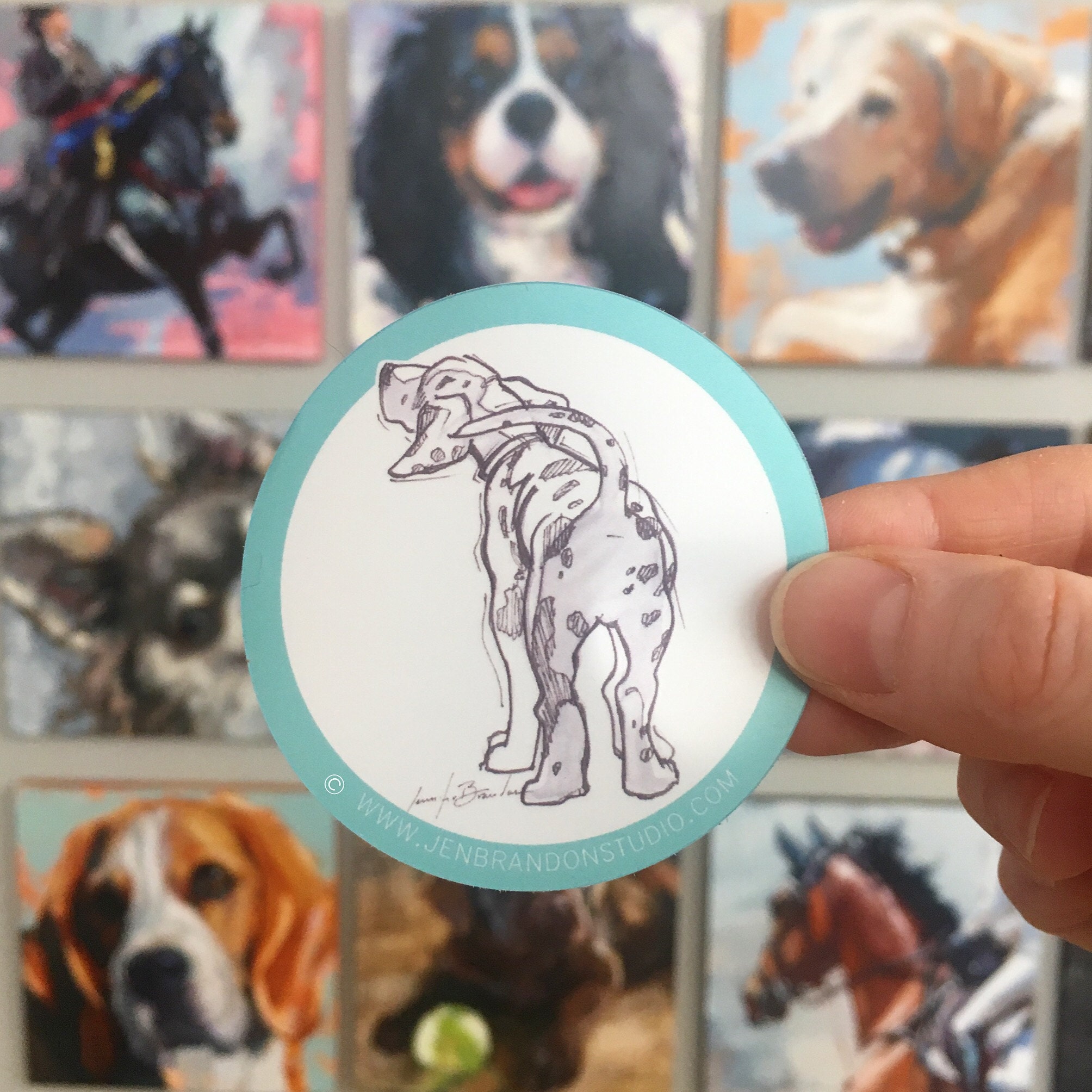 I love incorporating happy little surprises into my packaging. Upon opening the box, my clients may find these cute puppy sketch stickers! Created from a Great Dane Puppy sketch in my sketchbook, I composed a circular design in Illustrator and sent it off to Sticker Mule to have it printed. They have a wonderful team, excellent customer service, and great products.
2. Custom Labels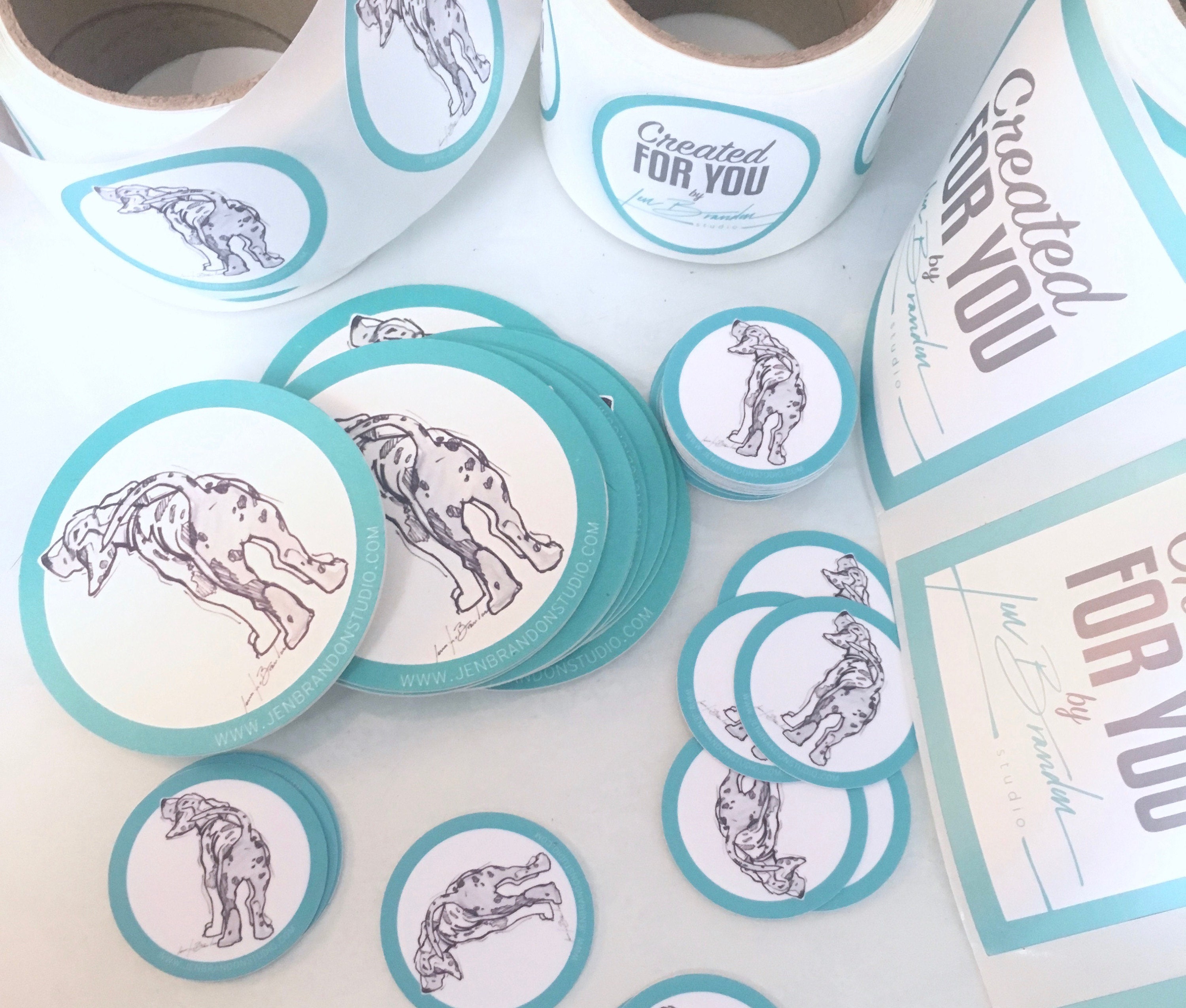 Custom labels are my sunshine. Using the same puppy sketch, and adding my "Created For You" design as well, I have two options for enhancing the unboxing experience for my buyers.
Sticker Mule is my go-to for these custom label rolls.
3. Custom Packaging Tape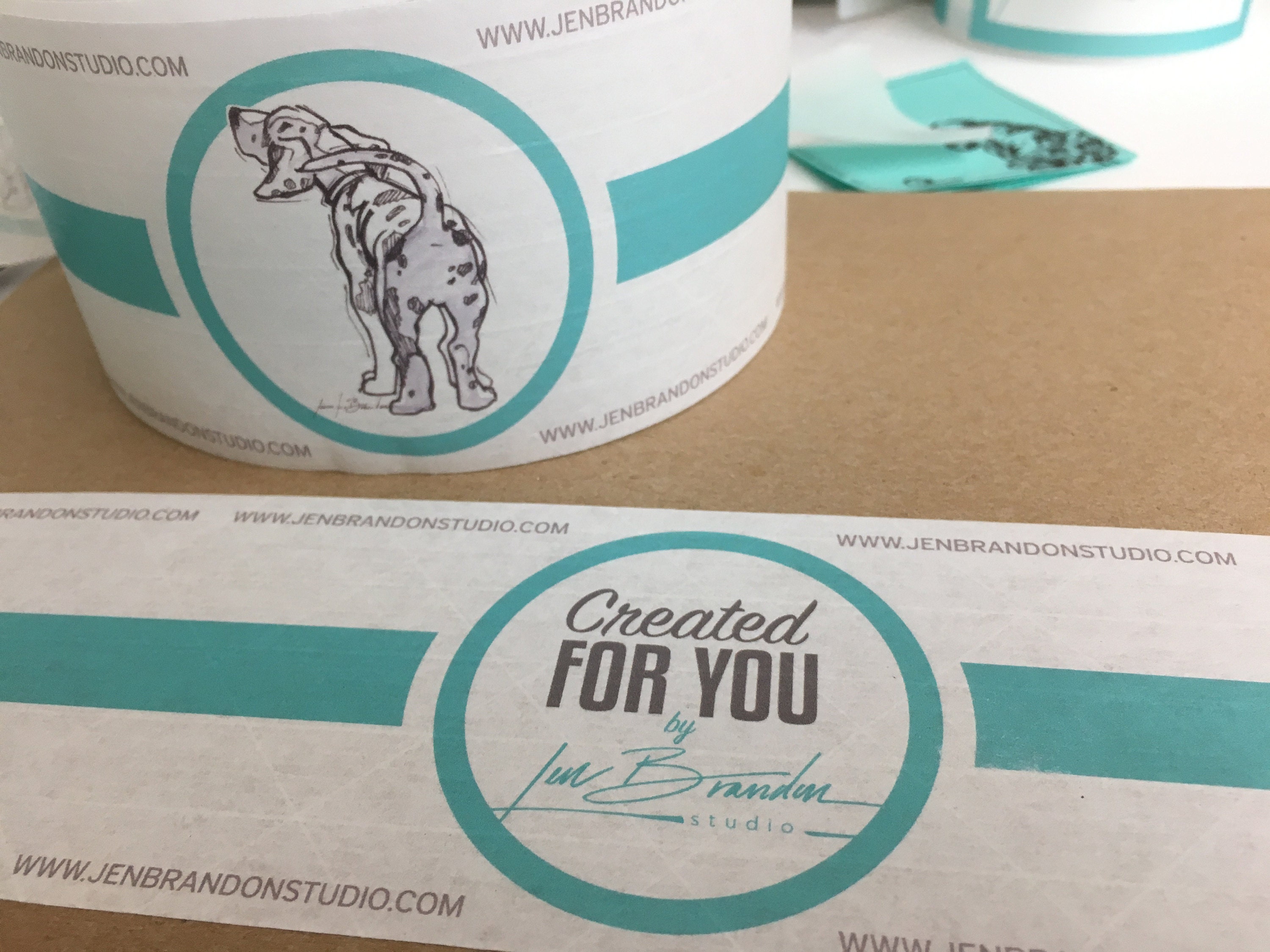 Sticker Mule's new packaging tape has given the outside of my packaging a face lift. Now, my branding is both functional and artistic, working together to create a unified unboxing experience for my clients.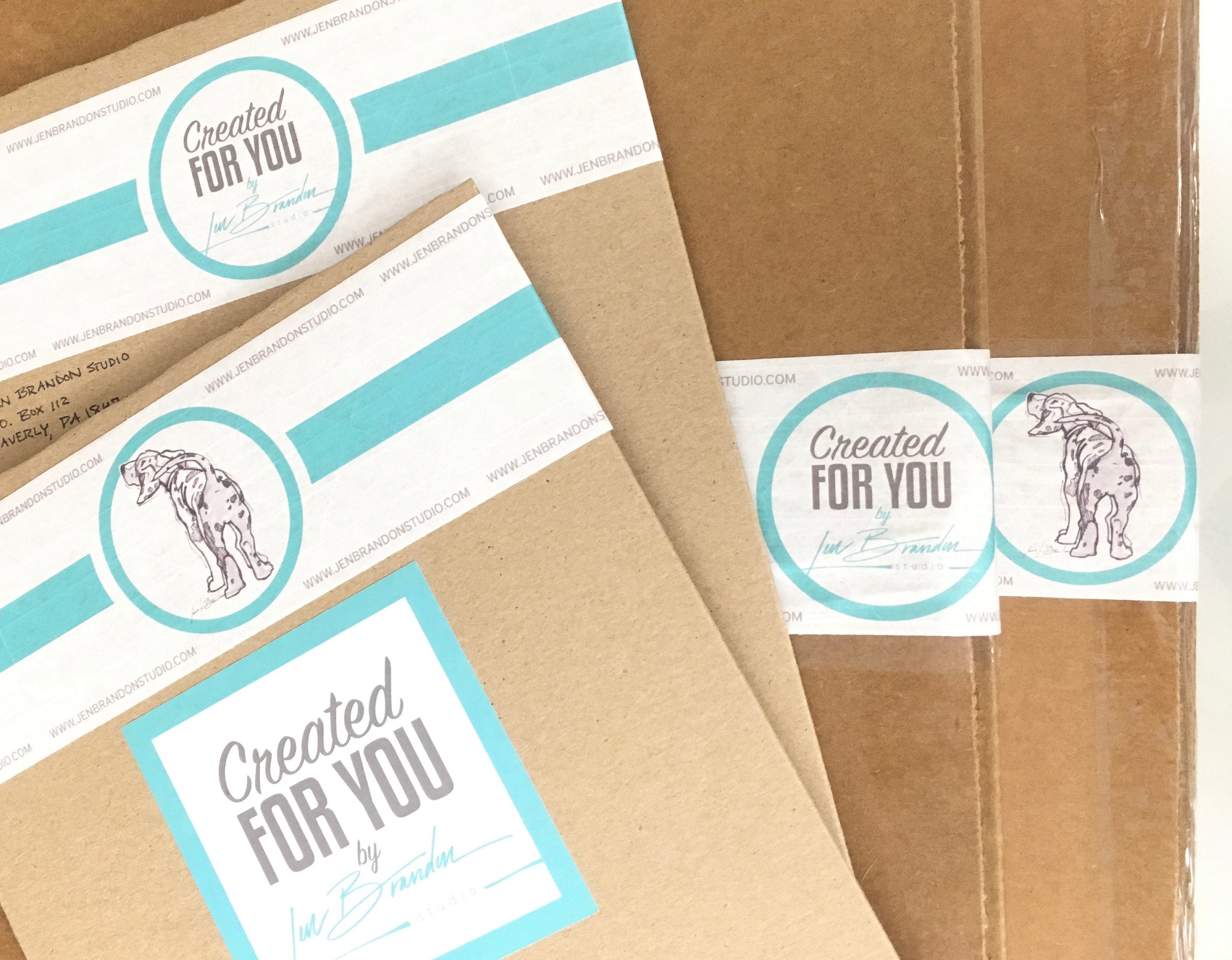 It's important that the unboxing experience shows all the love and effort I put into creating their artwork. Whether shipping a $39 print or a $9,000 original oil painting, I want my clients to know how much they mean to me, and I aim to show them through my packaging.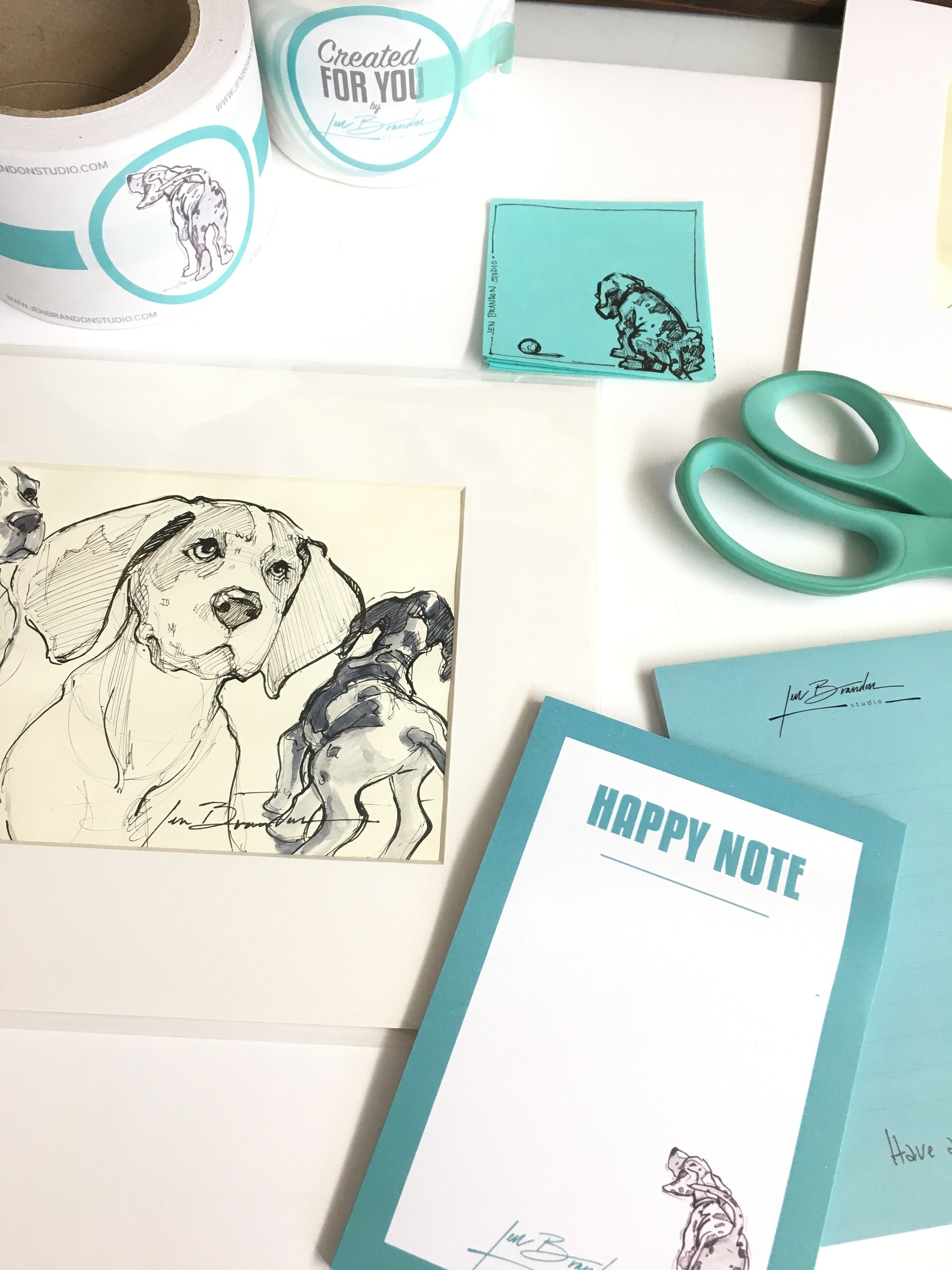 So whether you're a veteran painter, or a hobby artist selling work on the side, I hope these tips will inspire you to try something new with packaging your work! Find the best way to make your clients feel special.
In the meantime, here's a quick video where you'll get a glimpse into my painting packaging process, and see how I unify my brand through stickers, labels, letterheads, and other fun bits. Enjoy!
Did you find this post helpful? It's my aim to provide you with helpful content to aid in your art business pursuits. Help me understand your needs by leaving a comment, and please give this post a share!
Whether you're a hobby artist or a professional artist wanting to take your work to the next level, be sure to download my free pdf guide, "10 Essentials For Your Art Studio," and sign up for my mailing list so you don't miss out on new tips and tricks along the way.