We are excited to announce that WE ARE ADOPTING A BABY!
Five weeks ago we heard that a baby was on its way and in need of a home. We immediately jumped into motion, feeling strongly drawn to this child and its story. Fast forward through a massive rollercoaster ride of emotions as we began the adoption journey.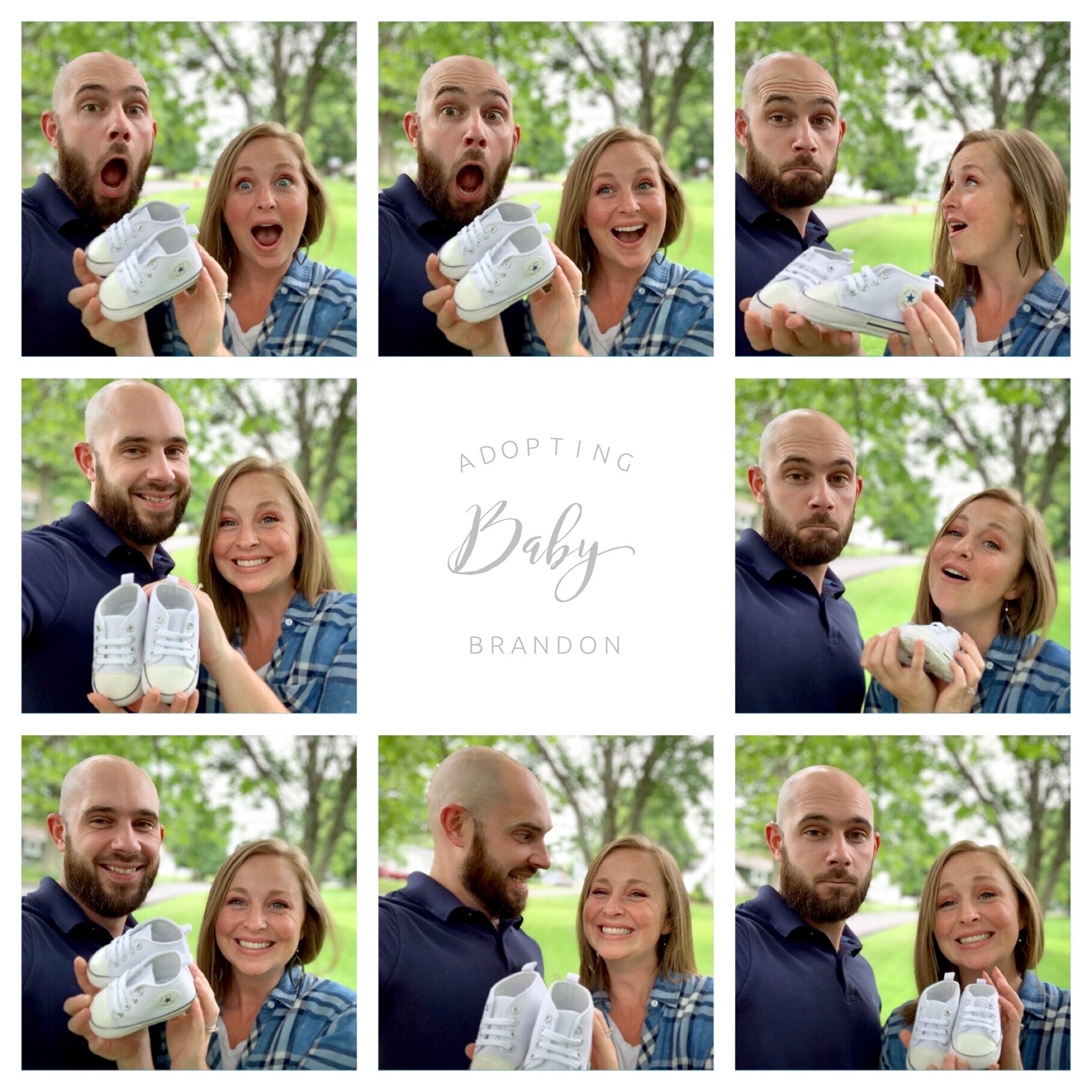 Because of the unconventional way this lil' tyke is emerging into our lives the normal 9 month time frame to prep for a baby is all being squeezed into a 5-6 week period. Overwhelmed with gratitude at the outpouring of friends, family, and complete strangers eager to help, we set up Art for Adoption. Any artwork purchased now through August will go toward helping us on this journey. Your new artwork will carry with it a story that speaks of family and love, and how you were a part of this artist's life in a new and beautiful way. 
If you'd like to be a part of this story here are three practical ways you can participate:
ART FOR ADOPTION
As a way of saying thanks for your support, I'd like to give you $500 off any commissions or original oil paintings. Pick your favorite painting and use Coupon Code BABYBRANDON at checkout on my site. You'll also get free shipping on all domestic purchases (paintings and prints!) through the end of August. All art purchases during this time will go to help us in this adoption journey. 
Every time you look at your new piece, I hope you'll smile and know that it helped give a baby a home, and helped us welcome a new addition into our family. And who knows…maybe you'll be collecting Baby Brandon's artwork one day!
If you love to give all things baby-adorable, or would like to give directly to our Adoption Fund, we are registered at BabyList.com.
We are sincerely grateful for your part in this story. Whether through your prayers, gifts, or any contribution--THANK YOU. From the bottom of our hearts. <3